» PROCEDURE AT EXPIRATION OF INSURANCE
PROCEDURE AT EXPIRATION OF INSURANCE
The procedure at the expiration of the insurance of VIVAVIDA! is as follows:
(There is no grace period when a contract is being renewed.)
For short term contract, there is no renewal notices, if you want to continue the plan
please contact and inform the office.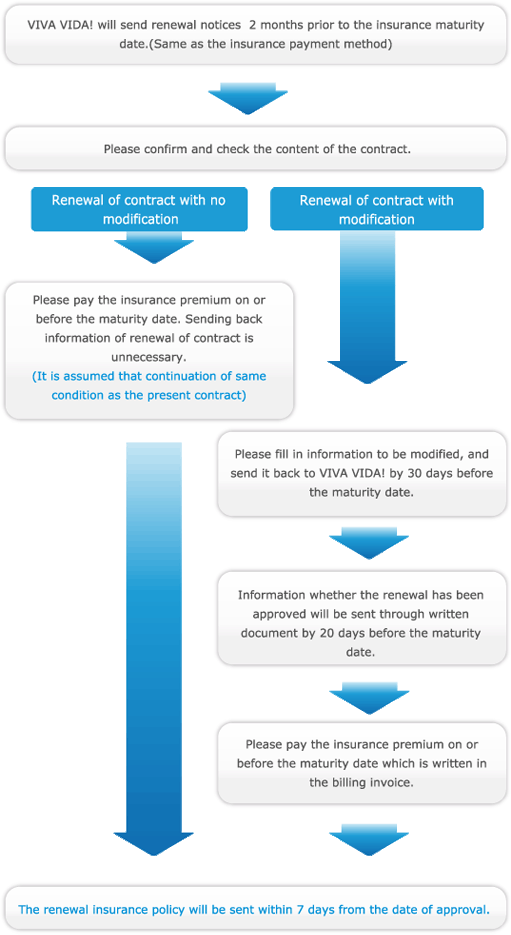 Attention
・When premiums are paid by the termination date, the corresponding date of the previous inception year of the previous policy inception shall be the effective date of the renewed policy.
・When premiums are not paid by the termination date,
1. The policy will be renewed if premiums are paid within seven days following termination date. However, inception of the renewed policy shall be on the day following the premium payment date, hence any and all coverage will not be in effect during the period from the day following the termination date to the premium paid date.
2. If the premium is paid later than eight days following the termination date, renewal application will be void and the concerned policy will be considered as a new policy.